A creative online marketing agency for small businesses in Japan
You built something great, now show the world how great it is.
Szczepanski Design is an independently owned design studio, and marketing agency focused on web, print, and branding.
Creativity and Brand
You are constantly evolving and growing, and your brand should be too.
You put time and energy into creating your business. Now take the next step and tell your story to the world.
Building a brand isn't about a logo or a color palette. It is about creating an image of your business that stays in people's minds.
Branding requires creativity, disciple, and teamwork. And it is never a "final product." Instead, it is a living and growing idea that needs clear and consistent planning.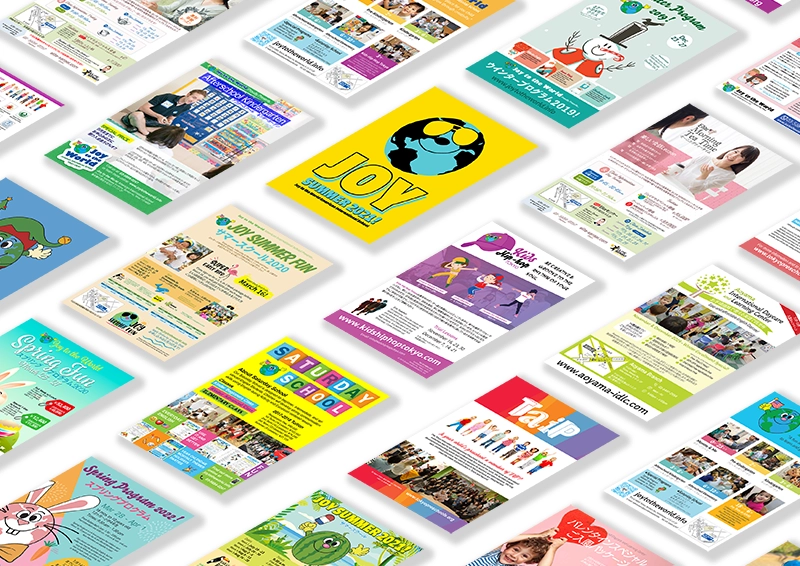 Web and Print
Your message is not an art contest.
Your website and print design work for your business when they have a clear message.
We take time to learn your story, understand where you are in the journey, and create a message that gets seen. Using "form follows function" as one of our guiding principles, we focus on finding your core message, returning to the basic marketing principles, and iterating over time.
Current Projects
We have been lucky to work with many incredible businesses involved in early childhood education. These businesses are helping families give their children a strong foundation for their future and all of our futures.
Two of our current projects, Sites for Schools and PreK.World are focused on helping international kindergartens, and preschools connect with families living in Japan.
Sites for Schools helps international preschools and kindergartens in Japan build a solid online presence with an SEO-friendly homepage, unified and consistent social media, education-specific keyword marketing, and location-based search enginge optimization (Local SEO).

PreK.World is a free-to-search and free-to-list directory site for independent international preschools and kindergartens in Japan. It is a location-based directory without ratings or paid placements.
We started PreK.World to level the field for smaller or newer preschools and kindergartens.
New international schools, centered around a growing variety of languages and cultures, are opening all over Japan. Schools with more resources, often larger and older schools, surface higher in search results. This is great for those schools, but as a result, smaller schools do not surface as well using traditional searches.
Contact
If you are interested in working with us, please reach us at: info@szcz.design